ePuja Websolution Pvt Ltd. amalgamates with Sagar Productions Ltd.
May 16, 2023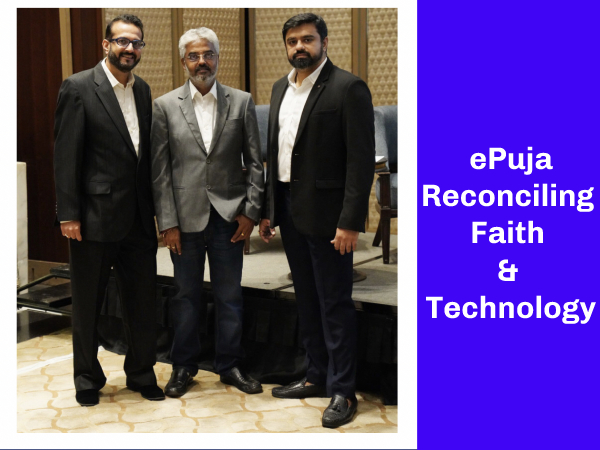 New Delhi [India], May 16 (ANI/SRV):
, India's first spiritech company (technology in spirituality) that offers access to religious ceremonies and remedy rituals across 3600 temples in India, today announced its amalgamation with Sagar Productions Ltd (SPL).
Commenting on the development, Shiva Kumar (Founder and ED - EPWSPL) said "This is a new milestone for our company, and I am very happy for the entire team of EPWSPL. I vividly remember how I started the journey, painstakingly, travelling across the length and breadth of the country to tie up with various temples to facilitate the convenience of puja offerings by devotees from the comfort of their homes. The idea got triggered when my parents were unable to travel due to health reasons and offer pujas at a particular temple. From onboarding our 1st domestic customer to having facilitated 50,000 pujas (till date), we have come across and overcome a lot of challenges. From that stage to getting on to the listed platform today has been a long, but interesting, journey though. We are very excited about the future and welcome the greater responsibilities and opportunities that the listed space awaits us. With this amalgamation, we estimate significant benefits driven by pooling of financial resources leading to more effective management of funds, greater economic scale and stronger base for future growth".
Chetan Merchant (Co-founder and MD - EPWSPL) added "India is possibly the only country in the world which is so religiously diverse and spiritually dynamic. As a community, we tend to lean towards spirituality at all times, good, bad or ugly; thereby making spirituality a recession-proof industry. While the industry is debated to be anywhere between $40-60 bn, it is highly unorganized and characterized by small, fragmented, local players. To precisely address this and other issues like inaccessibility, EPWSPL was conceptualised. With technology having proved to expand reach, offer convenience and bring down costs in established industries like education and medicine, it was only natural for us at EPWSPL to have technology integrated into our service offerings as well.
Rikin Parekh (Co-founder and MD - EPWSPL) added that while the share of ecommerce in the spiritual space, at <6%, appears modest compared to the overall Indian ecommerce market size, our interaction with industry experts indicate a rapid adoption of the online spiritual market in the coming years. Over next 5-7 years the growth is likely to stay elevated at 45% CAGR vs 25% growth for Spiritual market. This will be largely led by belief in God, rising access to smart phones, lifestyle complexity (stress, marriages, business etc), increasing demand to pay for convenience; the pace of growth in the market size appears structural. This is validated by our recent experience (pandemic period) in which we have witnessed a month-on-month rise in visits as well as orders on our platform.


Getting on to the listed platform could be a catalyst to our aim of being a dominant player in the spiritech space. We would be in a position to attract better talent by offering ESOPs, have better access to capital to fund our growth plans, facilitate better ratings etc., not to mention how being a listed entity would make us more accountable and compliant.
With the last 4 years devoted to building content (network) and getting a handle on engagement and fulfillment related issues, we are now looking at aggressively scaling up the business.
The day is not far when technology would have disrupted the spirituality space in India. We hope to reach our goal faster than what we had envisaged earlier.
For more information, visit -

This story has been provided by SRV. ANI will not be responsible in any way for the content of this article. (ANI/SRV)