Medhavi Skills University introduces new-age work-integrated curriculum to bridge the skill gap
Jun 07, 2023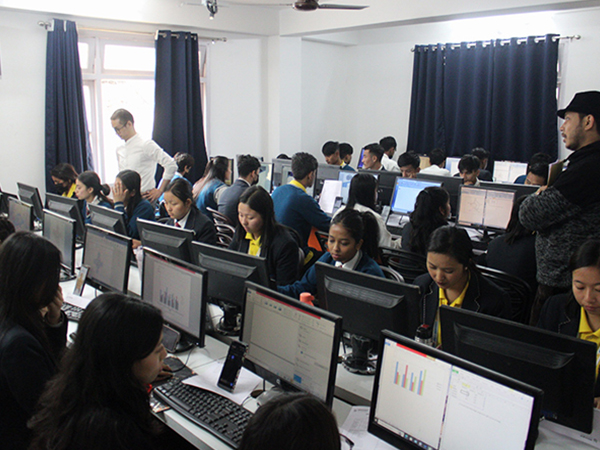 SRV Media
New Delhi [India], June 7: Continuing with its mission to promote in-demand skill integrated higher education linked to assured employability and holistic growth, Medhavi Skills University, Sikkim (
), in addition to its existing courses, is set to introduce a number of innovative courses for the new academic session.
In today's rapidly evolving job market, it has become increasingly important for new graduates to possess academic knowledge besides a constant focus on practical skills that can be applied in real-world situations. As a result, work-integrated skill education has emerged as a powerful tool for preparing graduates for the workforce, bridging the gap between theoretical learning and professional practice.
With more than 62 per cent of its population in the working-age group (15-59 years) and more than 54 per cent of its population under the age of 25, India is one of the youngest countries in the world. However, a 2019 UNICEF assessment shows that by 2030, at least 47 per cent of Indian adolescents will lack the education and skills required for employment. The National Education Policy 2020 identified a significant flaw in our educational system--a lack of skills-- a potential Achilles Heel, and required educational institutions to include skill development in their course curricula. To fuel economic growth and social progress, India's demographic dividend needs access to quality education as well as effective skill development.
Internships, cooperative education, and apprenticeships are examples of work-integrated skill education programmes that enable students to get practical experience in their chosen fields while completing academic study. To deliver to the demand for industrial mobility, the future workforce in the higher education eco-system needs to be groomed differently. Medhavi Skills University is committed to catering to the need of the hour to prepare the youth to tackle the agility and volatility of the future workspace. To this mission, co-working with leading Industry partners within and outside of India to design and implement demand-driven programmes embedding On-Job-Training has been the University's priority.


This strategy not only improves the educational experience but also assists in preparing recent graduates for the workforce and improving their chances of success in the workplace. Students can better comprehend industry-specific skills and information by working in their profession, which increases their appeal to potential employers. Additionally, graduates who have taken part in work integrated learning programmes frequently have a competitive advantage on the job market since they can show that they can apply their in-depth academic knowledge in practical settings.
Medhavi Skills University is the 1st University in India to offer fully learn-and-earn degree programmes, the 1st University to partner with NSDC (National Skill Development Corporation) International for overseas placements and the 1st University to implement NEP 2020 from AY-2022. It is also the 2nd University in India to become the Awarding Body of National Council for Vocational Education and Training (NCVET) and Ministry of Skill Development and Entrepreneurship (MSDE).
According to Pravesh Dudani, the Founder & Chancellor of Medhavi Skills University, "Confidence and knowledge are increased when at least 50 per cent of the curriculum is given via practise- and application-driven pedagogy. Students learn here in four different ways: on-campus, online, on-site, and on-the-job, providing diversity to the experiences and maintaining active, dynamic participation. We ensure the support of Leading Industry Partners, Mentors, Expert Faculty, and Learning Management Systems (LMS) so that our students are prepared for the workforce and have a broad education in their subjects of study.
Another advantage of work-integrated skill education is the opportunity for students to build professional networks in their chosen industry. By working alongside experienced professionals, students can forge valuable connections leading to job opportunities, mentorship, and career growth. Networking is one of the crucial aspects of professional success, and work-integrated learning programs provide an excellent platform for students to build their professional networks.
To know more: visit:

(Disclaimer: The above press release has been provided by SRV Media. ANI will not be responsible in any way for the content of the same)